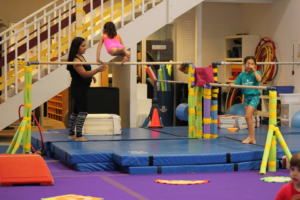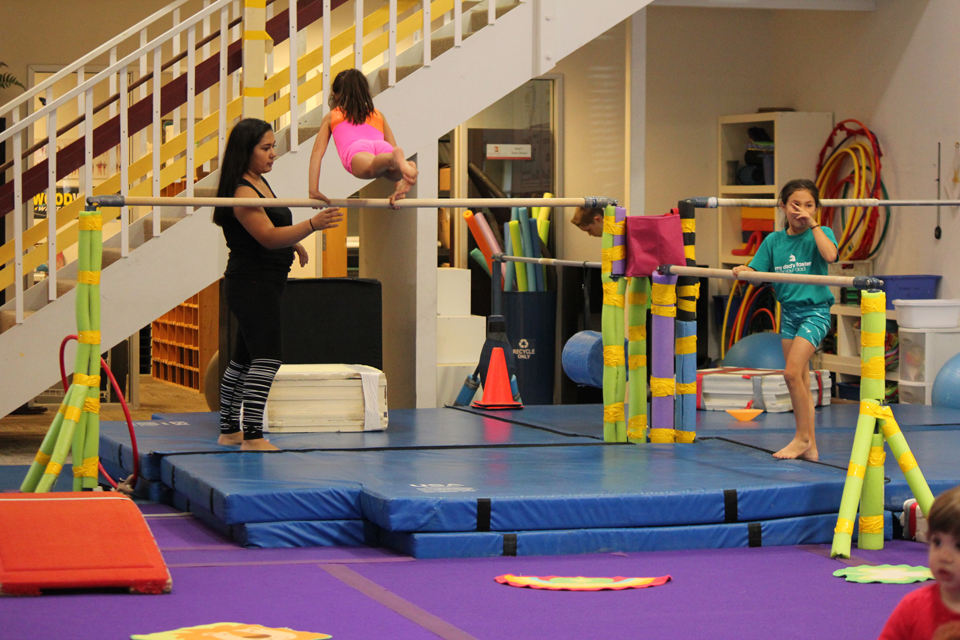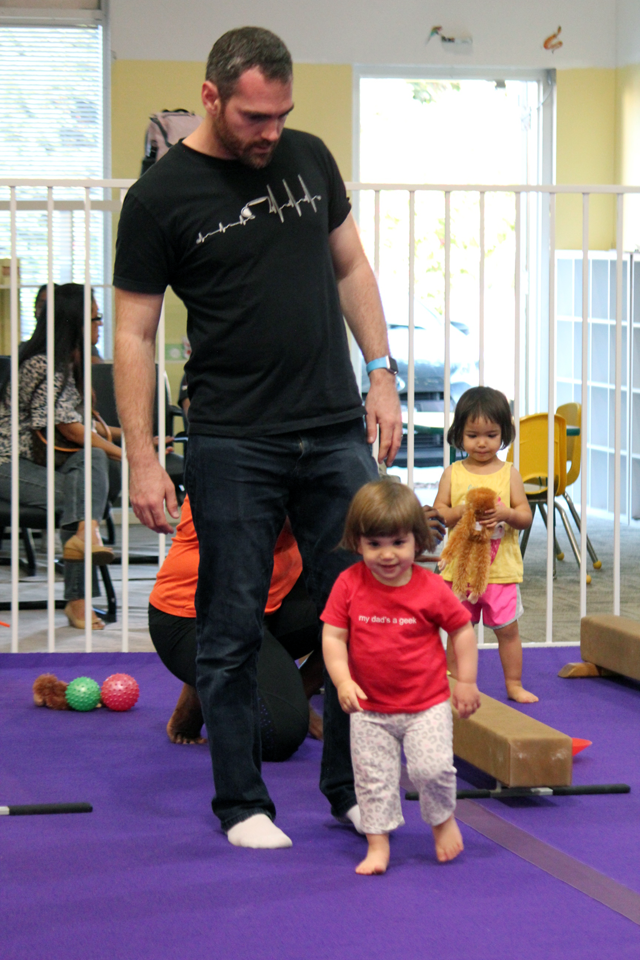 PRE-SCHOOL GYMNASTICS

Our Lil Monkey program is open to all children walking age through 6 years old. We offer 30 min parent participation classes for children under 3 years of age which focus on physical, cognitive and social development. These classes are designed to help preschoolers with coordination, strength, focus, and exploration all while incorporating basic gymnastics movements and props.
Monkey & Me and Lil Monkey 2's: These half-hour Parent participation classes are just the right amount of time to let your little ones exert their energy in a clean and safe environment while learning gross motor development and strength along with colors, numbers, and shapes.
Our Lil Monkey classes for ages 3-5 are 45 minutes long and the next step to independent learning and focusing. Students are progressively challenged with basic gymnastics skills, strength, flexibility as these classes are designed to develop body awareness and focus.
 Students who show potential in the sport of gymnastics may be offered our 50 minute Super Monkey class consisting of more advanced skill training and conditioning. Super Monkeys are expected to be focused and eager to learn as students from this class may be selected for our Junior Olympic or Xcel Team tracks.
 For our preschoolers with extra energy, we also offer drop-in open gym session called JUNGLE GYM.  These sessions are great supplements to weekly classes and allow our budding gymnasts to practice, socialize and let out their boundless energy.
Jungle Gyms are ON HOLD due to COVID.
Register at the front desk and don't forget to ask for your frequent user punch card!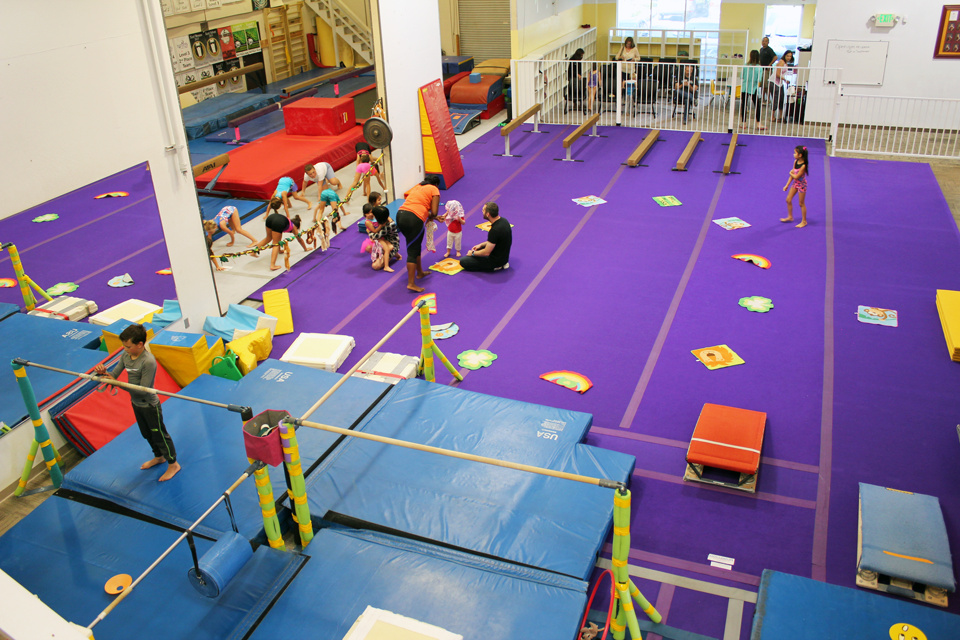 INDOOR/OUTDOOR GYM POLICIES
Classes are held indoors but will utilize the outdoor space when needed.
♦  Drop-off and Pick-up: 

Parents are welcome to drop off but must be present when class ends for pick-up. 

Temperature checks will be conducted upon drop-off. If  a 

temperature

 of 100.3 or above is read on the thermometer, we will please ask families to wait and take a second reading. If temperature is still 100.3 or above, parent/guardian must wait outside, and child 

will

 not be allowed to participate in class for that day. 
♦  Mask Policy & Cleaning Protocols: Masks must be worn at all times by coaches, students and parents. All mats and equipment will be wiped down and sanitized in between classes. Hand washing stations and sanitizer will also be available for use. Parents inside or around the gym must wear a mask at all times.
♦  Student Attire: Comfortable clothing including a leotard or leggings and t-shirt long enough to be tucked in. Hair pulled back out of face, bare feet.
If you have any questions, comments or concerns, please feel free to to email us.
The Bayshore Elite staff would like to say thank you so much to all of our families who have stuck with us through this pandemic!