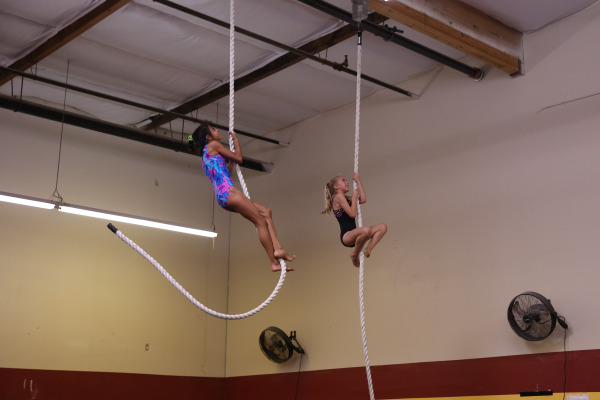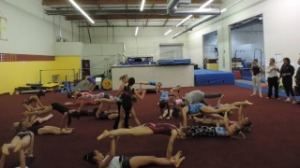 TUMBLING and CONDITIONING

This 50-minute, once-a-week Tumbling, and Conditioning class will focus on beginning to advanced tumbling skills, with progressions to more advanced skills used in cheer. Only floor and trampoline are used in this class. Strength and flexibility exercises are incorporated at the end of each class. Prerequisites: cartwheel, handstand, and back-bend with kick-over.
Please call to schedule an evaluation and to sign up.