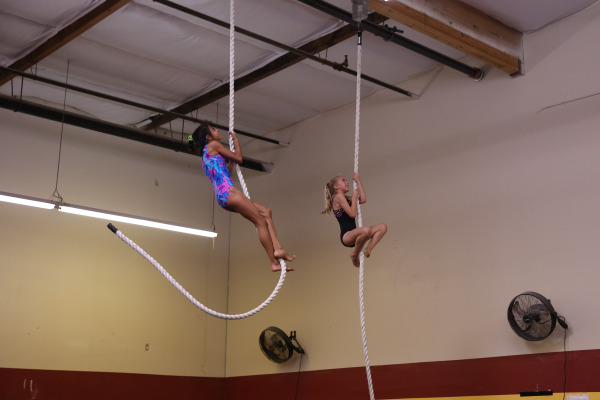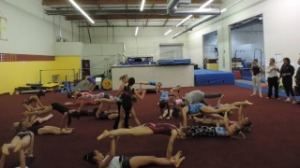 TUMBLING and CONDITIONING
This 50-minute, once-a-week Tumbling, and Conditioning class will focus on beginning to advanced tumbling skills, with progressions to more advanced skills used in cheer. Only floor and trampoline are used in this class. Strength and flexibility exercises are incorporated at the end of each class. Prerequisites: cartwheel, handstand, and back-bend with kick-over.
Student Attire: 

A one-piece leotard or comfortable clothing, including shorts and t-shirt long enough to be tucked in. No loose clothing, dresses, or clothing with strings, zippers, snaps, or buttons. Hair must be pulled back out of face and bare feet only on gym floor.