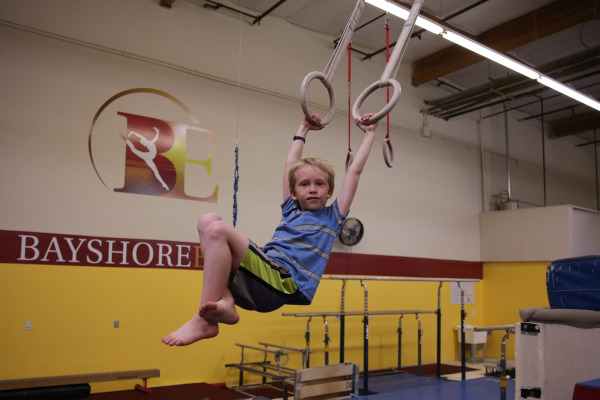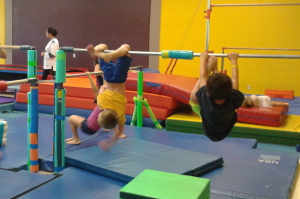 BOYS BEGINNING GYMNASTICS

This 50-minute class focuses on the fundamentals of boys' gymnastics with emphasis on USAG Men's 6 gymnastic events - floor, rings, parallel bars, pommel horse, vault and high bar. This class includes light conditioning and flexibility training.
Drop-off and Pick-up: 

Parents are welcome to drop-off for class if your child is comfortable but must be present for pick-up at the end of class.
Student Attire: 

Comfortable clothing, including shorts and t-shirt long enough to be tucked in. No loose clothing or clothing with strings, zippers, snaps, or buttons. Hair must be pulled back out of face and bare feet only on gym floor.