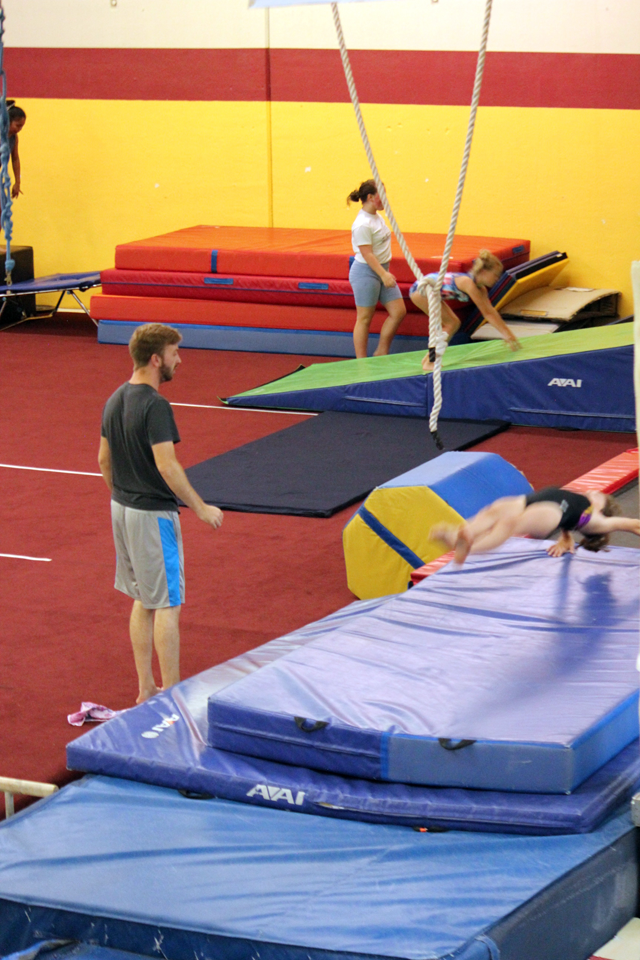 ADVANCED GYMNASTICS

This is a 1.5 hour, once-a-week class for athletes ages 6-14 years old focusing on advanced gymnastics skills, dance, tumbling, conditioning, and flexibility. Athletes must have a completed Bayshore Elite Intermediate skill sheet, an evaluation, OR have a coach recommendation to enter this class. Athletes are expected to be dedicated, focused and motivated to participate.
Please CALL for an evaluation or to register!
Student Attire: 

A one-piece leotard or comfortable clothing, including shorts and t-shirt long enough to be tucked in. No loose clothing, dresses, or clothing with strings, zippers, snaps, or buttons. Hair must be pulled back out of face and bare feet only on gym floor.