Free Trial Class:
Register online in any class with openings. NEW clients only!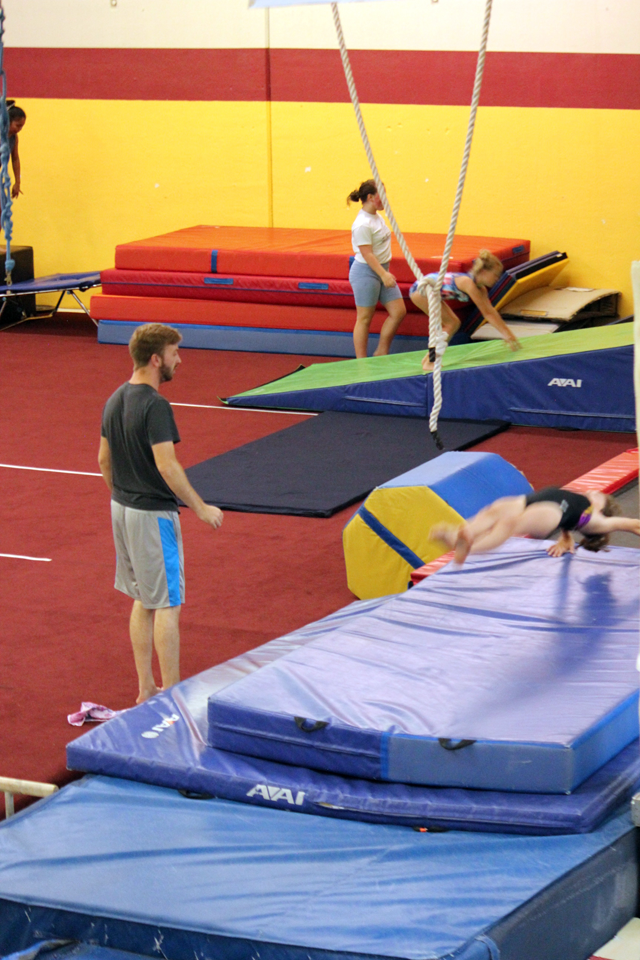 SCHOOL-AGED GYMNASTICS

Our School-aged Recreational Program is open to students 6-15 years of age with or without prior gymnastics experience. These classes focus on building and progressing through the fundamental skills of gymnastics and tumbling. Classes include strength and flexibility training.
Children who have prior gymnastics experience may request an evaluation to see which class level fits them best. Please contact us via phone or email to schedule individual evaluations.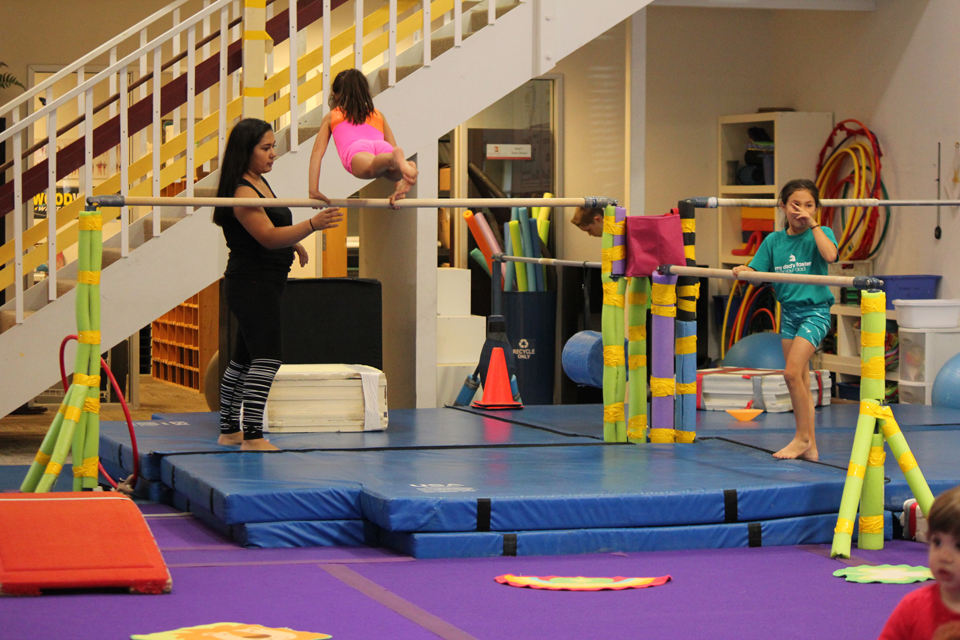 OUTDOOR GYM POLICIES
With the opening of our new outdoor space comes a few changes in our policies. Please see below for new information:
♦  Parking: There is no longer parking on the side of our building. The side parking lot adjacent to the gym will now be used for outdoor classes and training. 
♦  Drop-off and Pick-up: Drop-off and pick-up will remain the same. Drop-off at front door of gym and pick-up at side door. Temperature checks will continue to be conducted upon drop-off.
♦  Viewing: Parents are welcome to watch classes but must provide their own seating (ie, lawn or camping chair). 

Parents are also welcome to drop off but must be present when class ends for pick-up.
♦  Mask Policy & Cleaning Protocols: Masks must be worn at all times by students and coaches during outdoor classes. Cleaning and sanitizing will remain in place just as before we closed. All mats and equipment will be wiped down and sanitized in between classes. Hand washing stations and sanitizer will also be available for use.
♦  Student Attire: Please have your child(ren) wear warm clothing for their outdoor class (ie. sweat pants, sweatshirts, socks) We would also like students to bring sneakers or tennis shoes.
♦  Rain Policy: Our outdoor training area will have lighting and partial overhead coverage. If it is raining or if there is rain forecasted on the day of your child's class, we will email the morning of to confirm cancellation of classes for the day. Your Bayshore account will be automatically credited for the missed day.
If you have any questions, comments or concerns, please feel free to to email us.
The Bayshore Elite staff would like to say thank you so much to all of our families who have stuck with us through this pandemic!