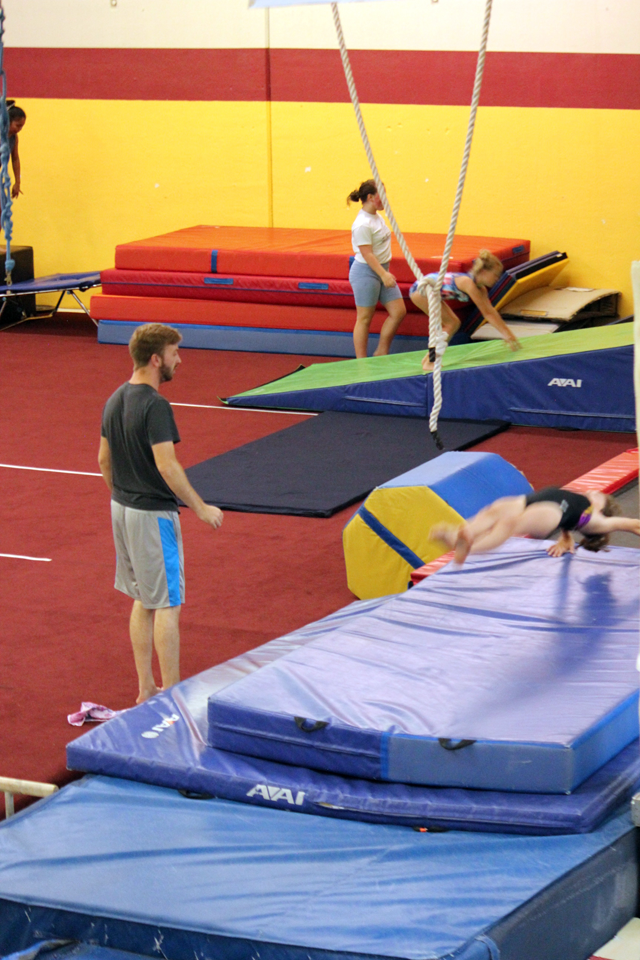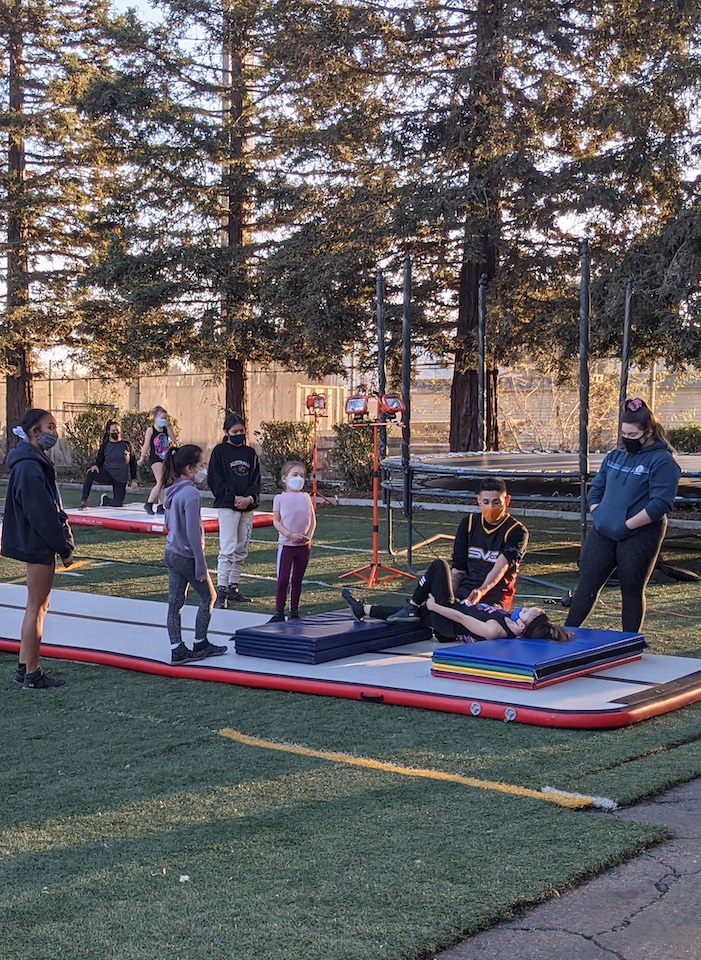 SCHOOL-AGED GYMNASTICS

Our School-aged Recreational Program is open to students 6-15 years of age with or without prior gymnastics experience. These classes focus on building and progressing through the fundamental skills of gymnastics and tumbling. Classes include strength and flexibility training.
Children who have prior gymnastics experience may request an evaluation to see which class level fits them best. Please contact us via phone or email to schedule individual evaluations.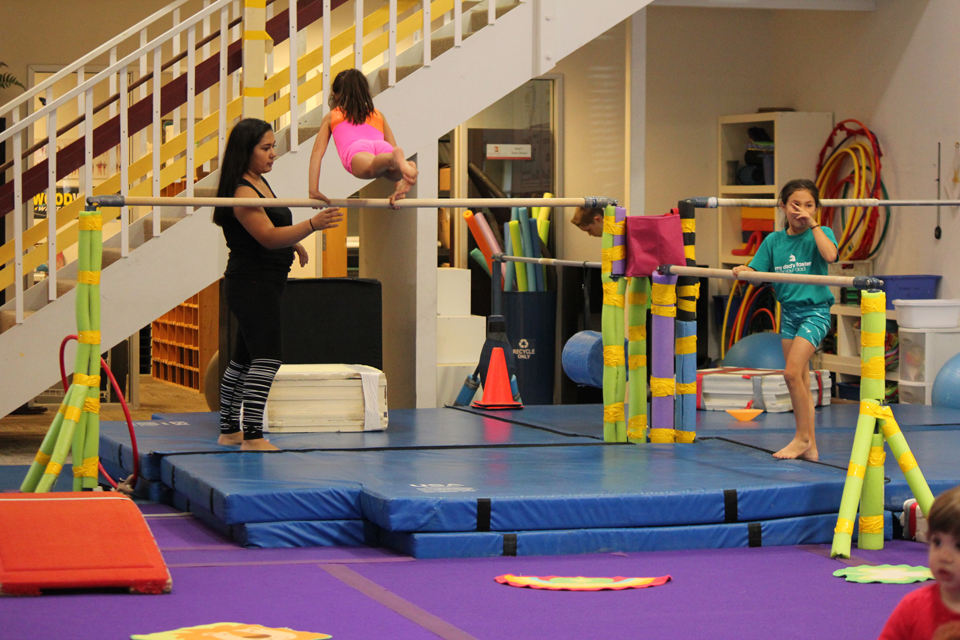 INDOOR/OUTDOOR GYM POLICIES
Classes are held indoors but will utilize the outdoor space when needed.
♦  Drop-off and Pick-up: 

Parents are welcome to drop off but must be present when class ends for pick-up. 

Temperature checks will be conducted upon drop-off. If  a 

temperature

 of 100.3 or above is read on the thermometer, we will please ask families to wait and take a second reading. If temperature is still 100.3 or above, parent/guardian must wait outside, and child 

will

 not be allowed to participate in class for that day. 
♦  Mask Policy & Cleaning Protocols: Masks must be worn at all times by coaches, students and parents. All mats and equipment will be wiped down and sanitized in between classes. Hand washing stations and sanitizer will also be available for use. Parents inside or around the gym must wear a mask at all times.
♦  Student Attire: Comfortable clothing including a leotard or leggings and t-shirt long enough to be tucked in. Hair pulled back out of face, bare feet.
If you have any questions, comments or concerns, please feel free to to email us.
The Bayshore Elite staff would like to say thank you so much to all of our families who have stuck with us through this pandemic!