2017 Pre-School Summer Camps
(Roosevelt Gym)
Come flip through

SUMMER!!!
Bayshore Elite offers weekly summer camps June 12th-August 11th for both boys and girls ages 3-6 (campers must be potty trained). For 7 years now, our campers have enjoyed learning new and perfecting old gymnastics skills while creating fun art & crafts based on weekly themes and have fun, fun fun!
Every gymnast will leave camp with new skills, memor
ies
and a special camp shirt. No previous gymnastics experience needed!
NO Camp week of:
Jul 3-7, 2017
ALL Pre-School Camps END at 12PM!
*Refund & Make-Up Policy: No refunds, make-ups or credits given for any cancelled or missed camp days.
** Existing Middlefield clients, please register for a Roosevelt Camp as a new client or e-mail info@bayshoreelite.com.
***Camps are also available for reservation through Redwood City Parks and Rec.
Weeks 1-8
June 12th- August 11th
The Super Pre-School Camper can attend all 8 weeks of Summer camp and this pass allows for maximum flexibility in attendance. Please provide daily snacks for your camper. Roosevelt location only.

Hundreds in savings!

MON - FRI
9am - 12pm

$255/Week
SUPER CAMP PASS

$1,399 for ALL 8 Weeks

DROP-IN: 9AM-12pm
$65/Day

Please call 365-2500 or e-mail to check on availability for drop-in camp!
Scroll down to sign up!
Our CIT program allows athletes 12 - 15 years to work as Coaches-in-Training at our Roosevelt summer camps!  Coaches-in-Training will work side by side with an experienced Bayshore Elite coach to learn proper spotting, class management techniques,leadership skills and responsibility. CITs will also participate in lecture type lessons to discuss skills that make a successful coach. Free T-Shirt included.
(Please let your leaders know if your schedule needs to be adjusted)
CIT PROGRAM

MON - FRI:
8:45am – 12:15pm
$65/Week
(For ages 12 - 15)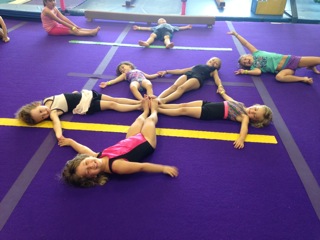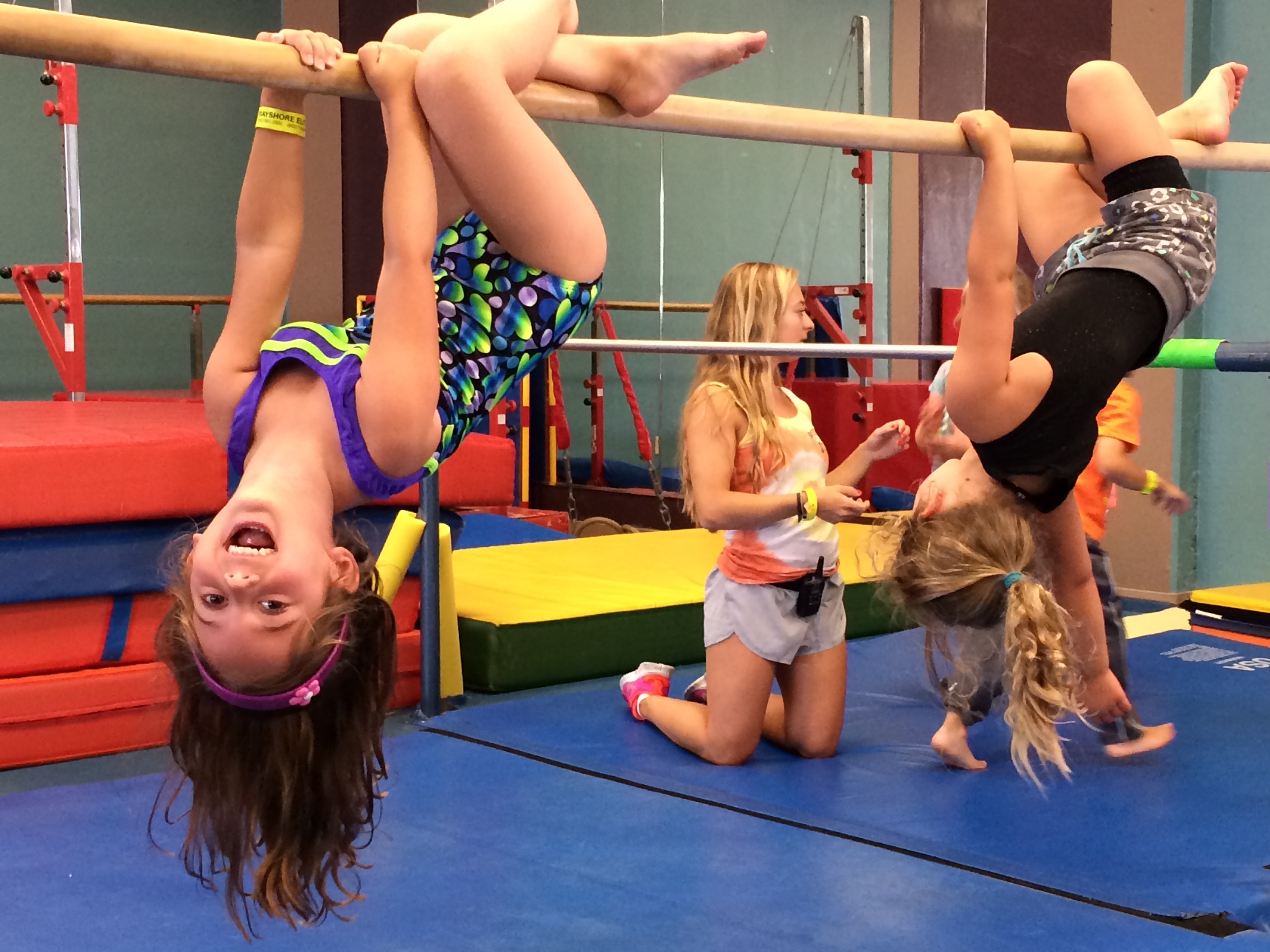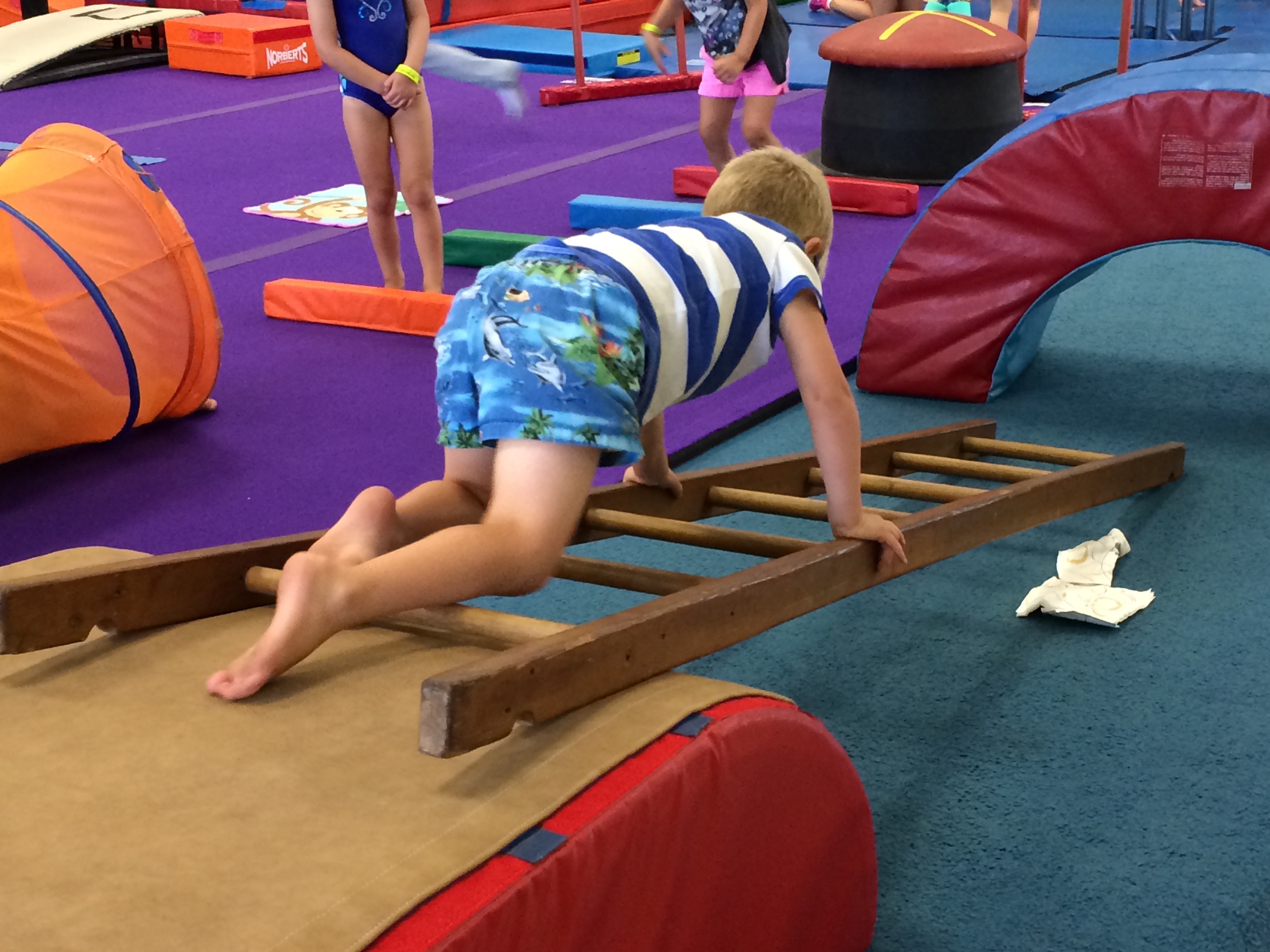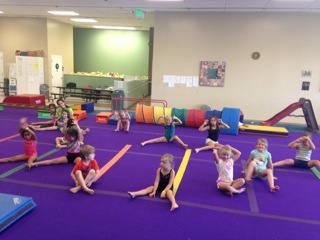 WEEK #1
JUN 12 – 16



"Sports Galore"
During our first week, campers will learn
how to be safe when practicing skills in the
gym while enjoying all sorts of sports with a gymnastics twist!
WEEK

#2
JUN 19 – 23
"Bugs and Butterflies"
Fly like a butterfly and roll like a pillbug! Our little campers will be encouraged to experience gymnastics motions through the eyes of a bug.

WEEK

#3
JUN 26 – JUN 30

"Ahoy, Matey!"
Come dressed as your favorite pirate! Discover gymnastic treasures this week as pirates go flipping into the foam.

INDEPENDENCE WEEK
JUL 3 – JUL 7

NO CAMP!

No Camp this week of summer!



WEEK

#4
JUL 10 – 14

"Beach Week"
Surf's UP!  We are bringing beach games to Bayshore so come join the tumbling at Bayshore Beach.

WEEK

#5
JUL 17 – 21

"Mad Scientist"
For campers that seek a little science with their gymnastics! Come join us for a week of indoor tumbling and learn a little about the mechanics that make gymnasts flip!
WEEK

#6
JUL 24 – 28

"Around the World"
Explore the games of our global culture this week. Come experience how gymnastics and games go together!

WEEK

#7
JUL 31 – AUG 4

"Super Hero"
This week, campers can dress up as their favorite super hero characters and tumble and flip through a week of gymnastics fun!
WEEK

#8
AUG 7 – 11

"Fitness Fun"
We will tumble and stretch to the beat of fitness this week
. Campers will experience the fun of fitness that gymnastics offers.